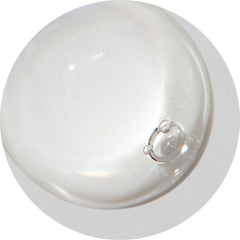 Learning lab
Glycolic Acid
It's the one skincare ingredient we can guarantee you've heard of, but still have no clue what it actually does. We're here to break it down for you and explain why glycolic acid is the key to youthful, glowing skin.
Glycolic acid is a chemical exfoliator from the alpha hydroxy acid family (AHA for short). Whereas physical exfoliators slough away dead skin cells using small particles (e.g., sugar, coffee grinds etc), chemical exfoliators work by dissolving the bonds that hold these cells together.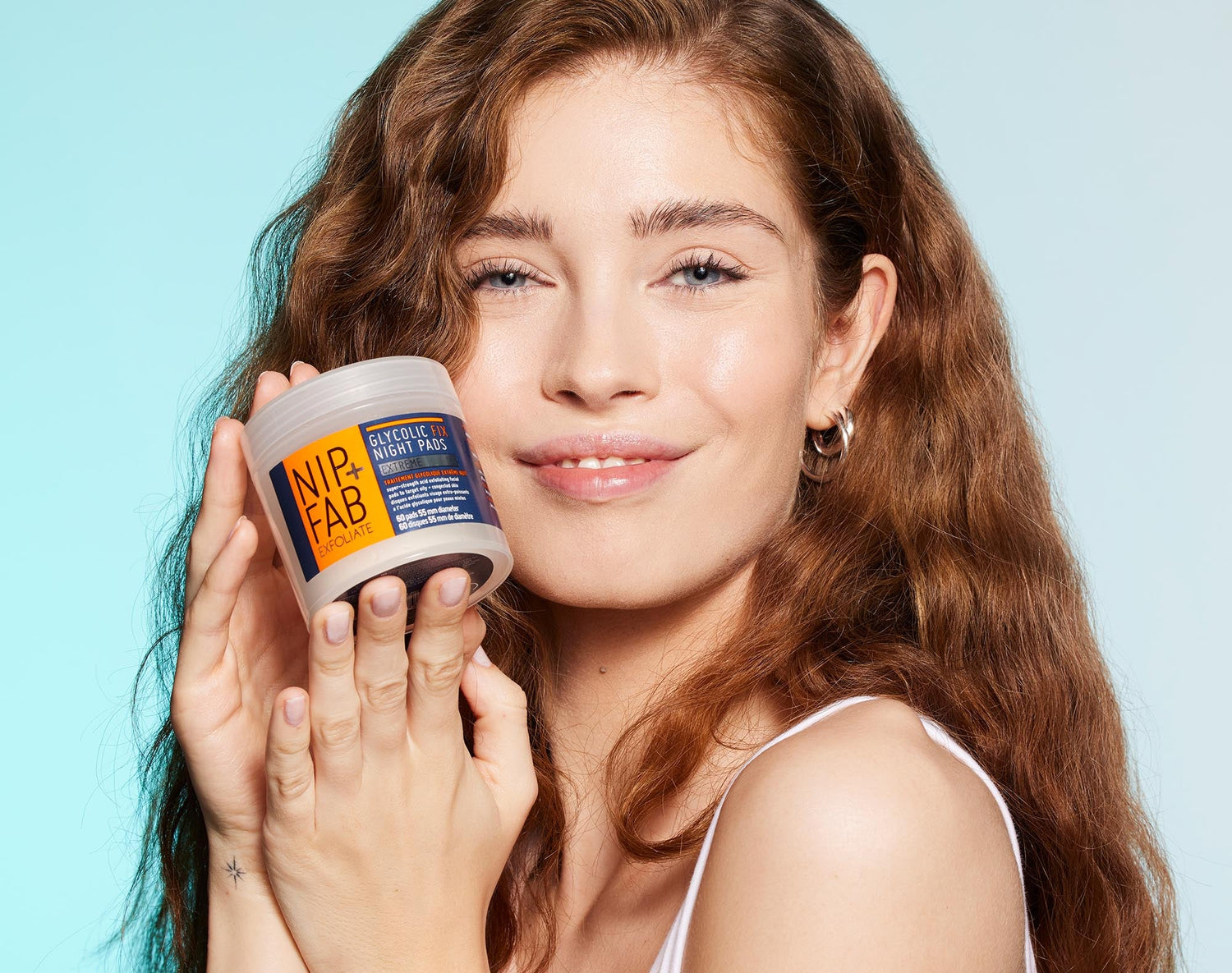 How does it work?
AHAs like glycolic acid, are best in terms of reducing the visible signs of ageing. That's because glycolic acid in particular helps stimulate collagen production (a building block of skin that gives it that plump, youthful look). Not only that, but glycolic acid also helps plump the skin even further by boosting hydration levels.
Shop Glycolic Fix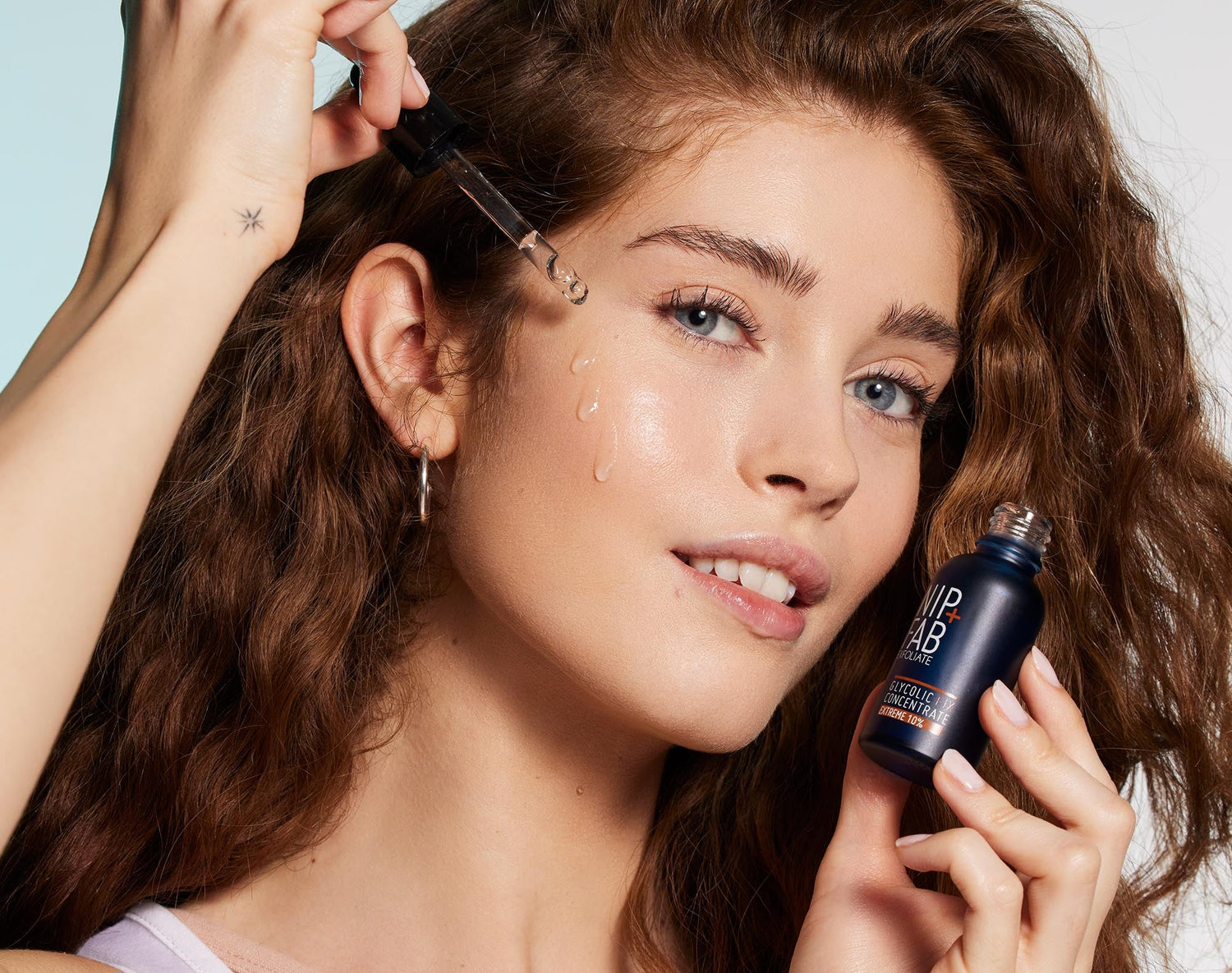 What are the benefits?
These plumping benefits mean that adding glycolic acid into your routine will result in you seeing a reduction in fine lines and wrinkles. Your skin will also be more hydrated so dryness is a thing of the past and you can kiss goodbye to uneven texture and tone. Out of all the chemical exfoliators, glycolic acid is the one most renowned for its glow. A definite must-have ingredient for anyone struggling with dullness in their skin.
Shop Glycolic Fix

GLYCOLIC FIX
In this video, Felicity talks about why she loves Glycolic Fix to deeply exfoliate her skin.