Hyaluronic acid (HA) might sound daunting but it's actually a substance that is already naturally produced by bodies.

It keeps our tissue well lubricated and is also found in our eyes and joints. Like collagen, it's also responsible for giving our skin that youthful, plump appearance that depletes as we age.

In the skincare world there are three types of moisturisers: emollients, occlusives and humectants.

Emollients like shea butter soften and condition the skin without adding moisture. Occlusives like Jojoba oil prevent moisture loss by leaving a protective film on the skin, whilst humectants like hyaluronic acid add moisture to the skin by drawing water molecules from the environment.

This is why hyaluronic acid is such a popular ingredient as it's the only one that actually adds that lost moisture back and we're not talking just a little bit. Hyaluronic acid can hold up 1,000 times its own weight in water.
How often can you use Hyaluronic Acid?

Hyaluronic acid can be used daily, it is a very gentle ingredient so can be used in both your morning and night routine if needed.
Which skin type is Hyaluronic Acid best suited for?

Hyaluronic acid is great for all skin types. It works particularly well on dry and sensitive skin as it's deeply hydrating yet gentle.
What are the main benefits?

The main one is reducing dryness and dehydration, which if left untreated can damage your skin barrier, leading to a whole range of concerns. 

Hyaluronic acid can also reduce the appearance of fine lines and wrinkles thanks to its plumping abilities.

Humectant moisturisers like HA are super lightweight so work for all skin types and won't feel heavy or greasy on oily skin types. They are also a great option for teens and anyone just starting out with their skincare routine.
Can it help with breakouts and blemishes?

Although hyaluronic acid is not considered a treatment for breakouts, it can help to soothe the skin and reduce redness caused by blemishes. It also pairs perfectly with breakout-reducing ingredients such as salicylic and glycolic acids, helping to reduce irritation. Dehydration on the skin can aggravate acne, causing the skin to over-produce oil, leading to more breakouts, so having deeply hydrated skin should help the overall health of your skin.
Hyaluronic acid works best when in contact with moisture as it locks in hydration, you can use hyaluronic acid based products for most steps of your routine but for maximum results use as your serum/concentrate (as these penetrate most deeply) and moisturiser step (to lock in the hydration and any other active ingredients in the rest of your routine).
Which ingredients should I use with it?

Hyaluronic acid plays well with most other ingredients commonly found in skincare. It is particularly good to pair with more active ingredients such as glycolic acid, salicylic acid and retinol, it will help to soothe the skin after use of these ingredients and enhance your results.

Can I use it if I have oily skin?

Just because skin is oily it does not mean it's hydrated. Hyaluronic acid is great at hydrating the skin, which could lead to less oil being produced, therefore balancing your complexion. It is also non-comedogenic meaning it will hydrate the skin without clogging your pores, so it's a great moisturising ingredient for oily and acne prone skin.
Is it suitable for sensitive skin?

Yes, the gentle nature of this ingredient makes it a great option for those with sensitive skin.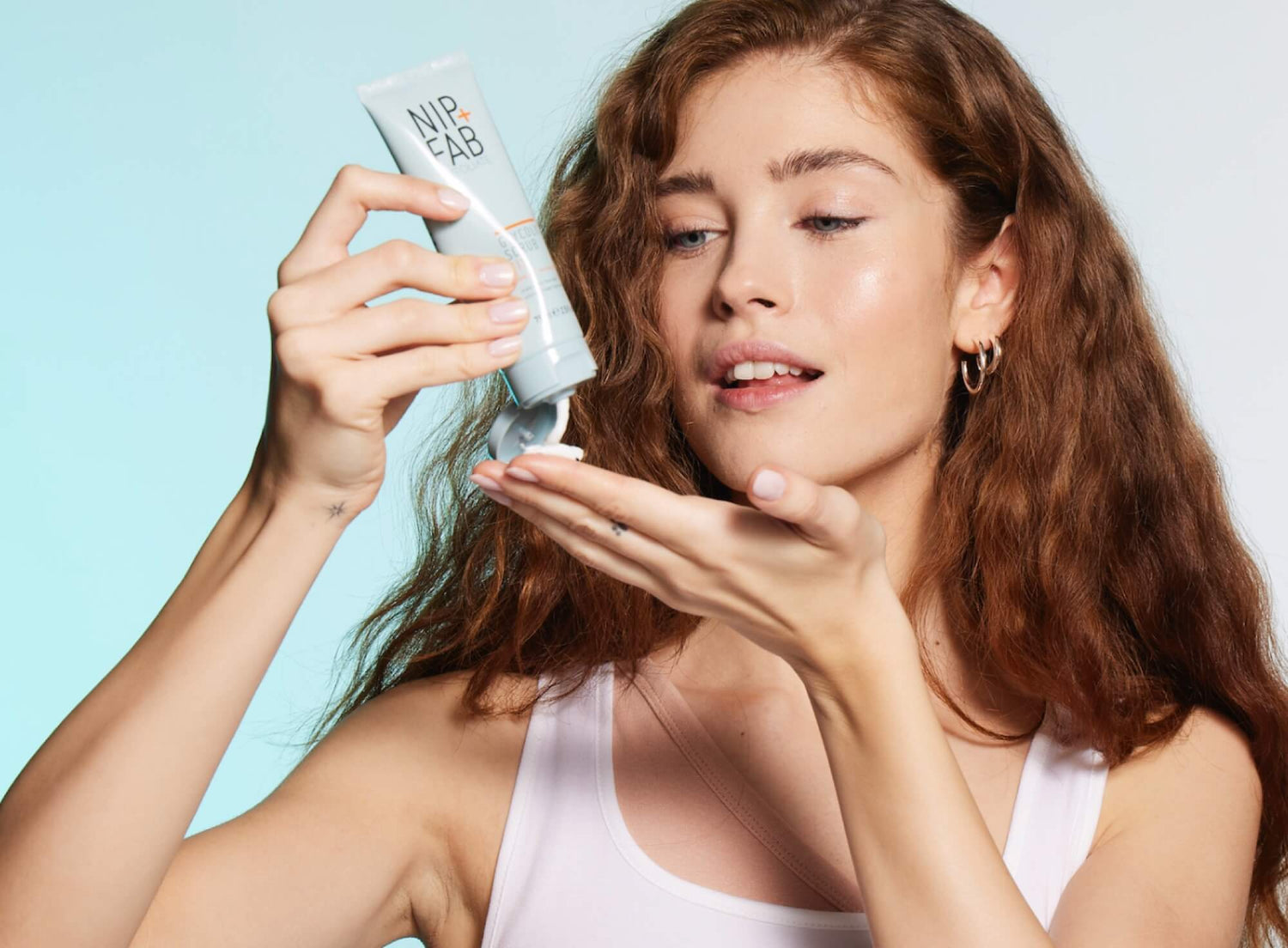 Buy the kit
Experience the full benefits of hyaluronic acid with the Hyaluronic Fix Regime Kit and enjoy a 30% saving.