Anti-wrinkle

Brightening

Smoothing
Made specifically for the delicate eye area, this brightening retinol eye cream de-puffs, firms and tackles dark circles.
Free delivery on orders over $35

Cruelty-free formulas

Free gift with orders over $40
Made specifically for the delicate eye area, this brightening retinol eye cream de-puffs, firms and tackles dark circles.
The product you've been looking for when it comes to minimising wrinkles and fine lines around the eye area, our signature eye treatment is overhauled with a modernised blend of encapsulated pure retinol for our most effective anti-ageing formula yet.

We've made the switch from retinyl palmitate to ultra-effective encapsulated pure retinol. This targeted and effective eye cream is now powered by 2% Lipodisq encapsulated retinol with 0.02% pure retinol for a controlled release deep into skin and vitamin C to help smooth fine lines and brighten under eyes.

What's new?


Our brand-new encapsulated retinol formula contains a form of retinol that has been balanced and blended with other ingredients to ensure optimum anti-ageing results overnight, every night. Our new and improved formula will also help to lighten hyperpigmentation, especially those caused by sun exposure.

Why use encapsulated retinol?

Our formula now contains a slow-release complex with encapsulated pure retinol instead of a blend of retinyl palmitate and retinol (which comprised our old formula). Encapsulated pure retinol converts to retinoic acid (the most active form of retinol) quicker and is less irritating than other forms. We use three encapsulation techniques to ensure the range is suitable for everyone, for layering in a routine and to minimise the chance of irritation. The formula is also balanced with other skin-boosting ingredients like peptides, ceramides and hyaluronic acid.

How it works:


2% time-release retinol complex: Including 0.02% encapsulated pure retinol in a water-soluble structure, ensuring a controlled release deeper into skin.

Bakuchiol: A naturally occurring alternative to retinol that promises similar results, added to ensure a synergistic complex that encourages cell turnover further.

Brightening peptide: Improves the look of skin tone and dark under-eye circles.

Vitamin C: In the form of Stay 50, visibly brightens and even skin tone, while improving firmness.
WHEN
Step 2 in your skincare routine – treat

Can be used daily in the PM only

HOW
Use the precision applicator to disperse a small amount. Smooth onto the under-eye area and the skin around the brow bone, using your ring finger to tap the cream in.

TIPS
Just like the eyes, the upper lip area can show signs of ageing earlier than other parts of the face. Eye cream is perfect to target lines in this area. The easiest way; apply to the under eyes and use any leftover residue on the upper lip area.

Use SPF the morning after applying any retinol product – we recommend applying our Anti-Redness SPF 30 as the final step in your morning routine. This SPF was specifically designed to protect and calm skin after using Retinol Fix.

Aqua/Water/Eau, Caprylic/Capric Triglyceride, Butyrospermum Parkii (Shea) Butter, Cetearyl Alcohol, Glycerin, Dimethicone, Euphorbia Cerifera (Candelilla) Cera, Theobroma Cacao (Cocoa) Seed Butter, Glyceryl Stearate, PEG-100 Stearate, Benzyl Alcohol, Bisabolol, Phenoxyethanol, Sodium Stearoyl Glutamate, Xanthan Gum, 1-Methylhydantoin-2-Imide, Sodium Ascorbyl Phosphate, Disodium EDTA, Dehydroacetic Acid, Bakuchiol, Ethylhexylglycerin, Lecithin, Retinol, Hyaluronic Acid, Sodium Hydroxide, BHT, BHA.


Caution: Patch test before use. Avoid eye contact, if contact occurs, rinse well with lukewarm water. Only use in the evenings. Discontinue use if irritation occurs. Do not use on irritated skin. Over-usage can cause drying and irritation of the skin. Use SPF protection while using this product. Consult your doctor for use during pregnancy.
Delivery is always FREE on orders over £25 and takes 1-3 days.
For orders under £25 a flat rate of £3 is charged.

If you need your products quickly, we offer DPD next working day delivery (orders must be placed before 12PM) at a cost of £5.
activate(4), 1000) " >

Reviews
Free delivery on orders over $35

Cruelty-free formulas

Free gift with orders over $40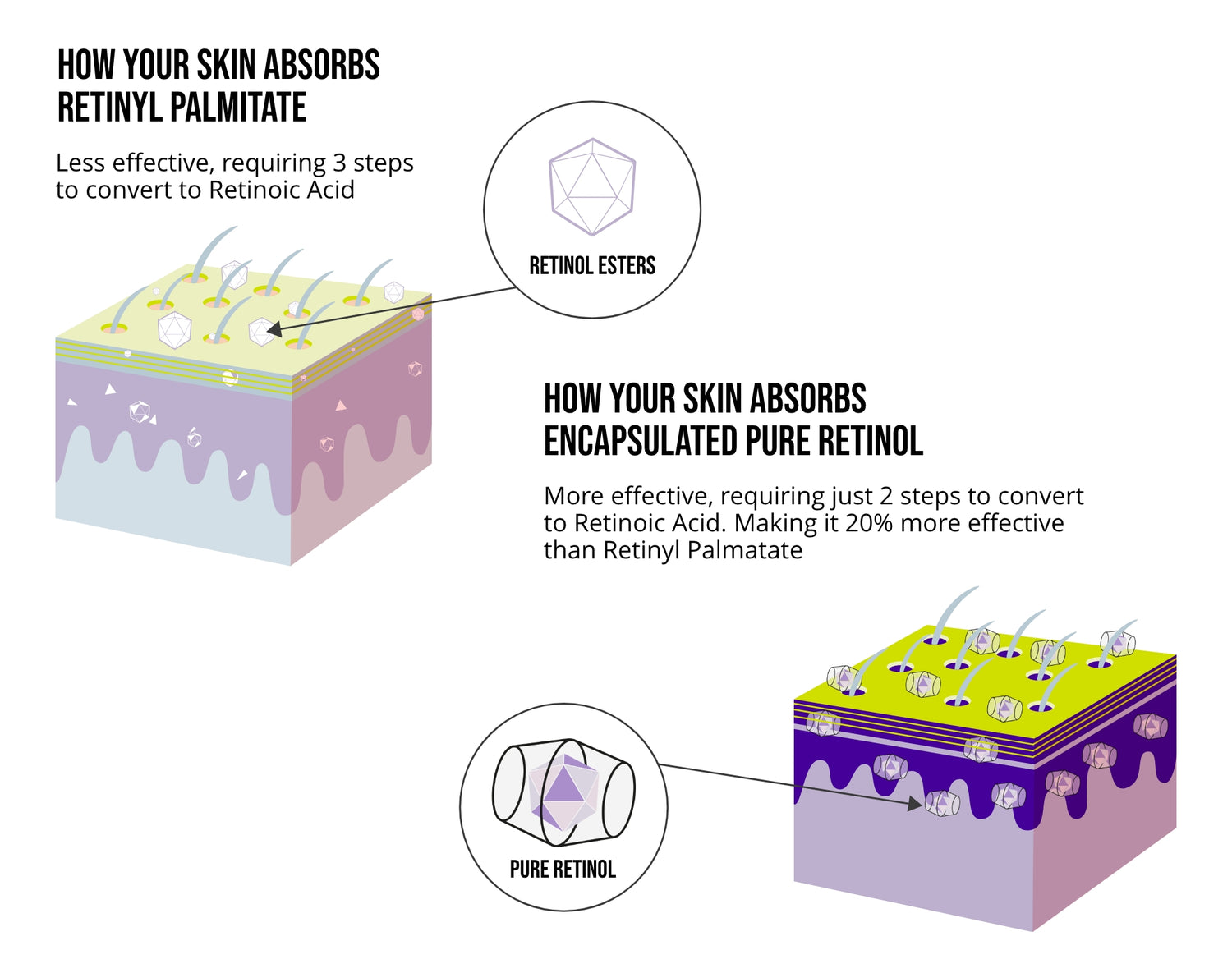 The Science
Retinol is the purest form of Vitamin A -  20% more potent than Retinyl Palmatate. It is classed as a first-generation retinoid which, in short, means it is a more effective option as it requires just 2 steps to convert to Retinoic Acid. It can penetrate the stratum corneum (very top layer of skin) more effectively due to its lipophilic (oil-loving) nature.
Encapsulated retinol is renowned for its slow release, meaning it can penetrate deeper into the skin with minimal disruption and irritation, it is also more stable which extends its shelf life.
The formula
Lipodisq Retinol

Retinol encapsulated in a biodegradable structure with a hydrophilic (water-loving) outer shell, making it extremely water soluble with a controlled release.

Vitamin C

In the form of Stay 50, visibly brightens and even skin tone, while improving firmness.

Brighening Peptide

Visibly improves clarity and evenness of skin tone while brightening the under-eye area, helping to approve the look of dark
circles.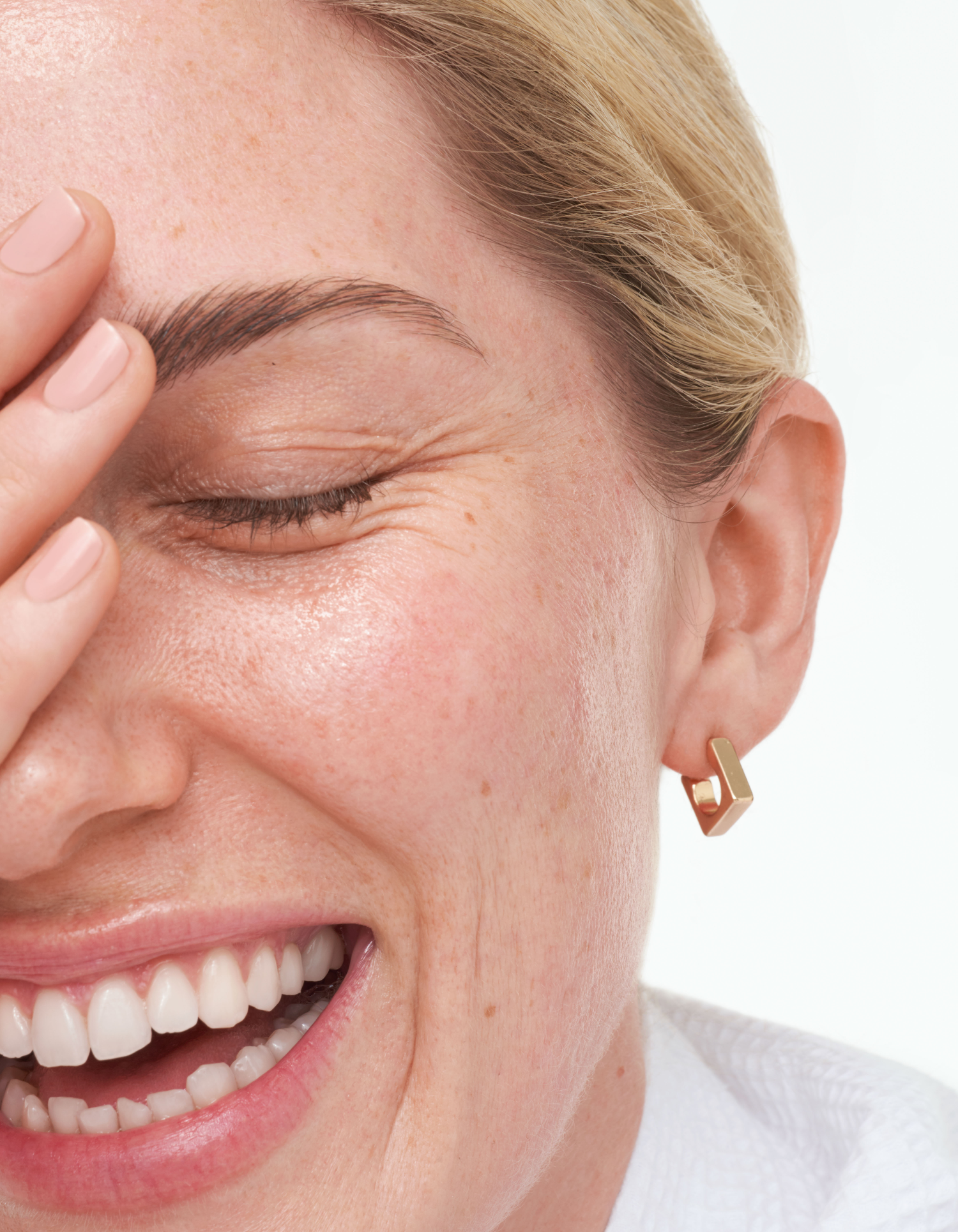 Formulated for the eye area
The skin around the eyes is the most delicate, so not all products are suitable. Our formula, using a low percentage of time-released retinol, is designed specifically for this area.

Multi-ingredient formulas
We create complex formulas so that you get everything you need in one bottle. Combining retinol with a blend of hydrators, peptides and antioxidants makes this upgraded formula our most powerful yet.

Multiple benefits
As well as minimizing the appearance of fine lines overnight, our encapsulated retinol will also bolster the skin's thickness, slowing collagen degradation meaning skin appears firmer and more elastic.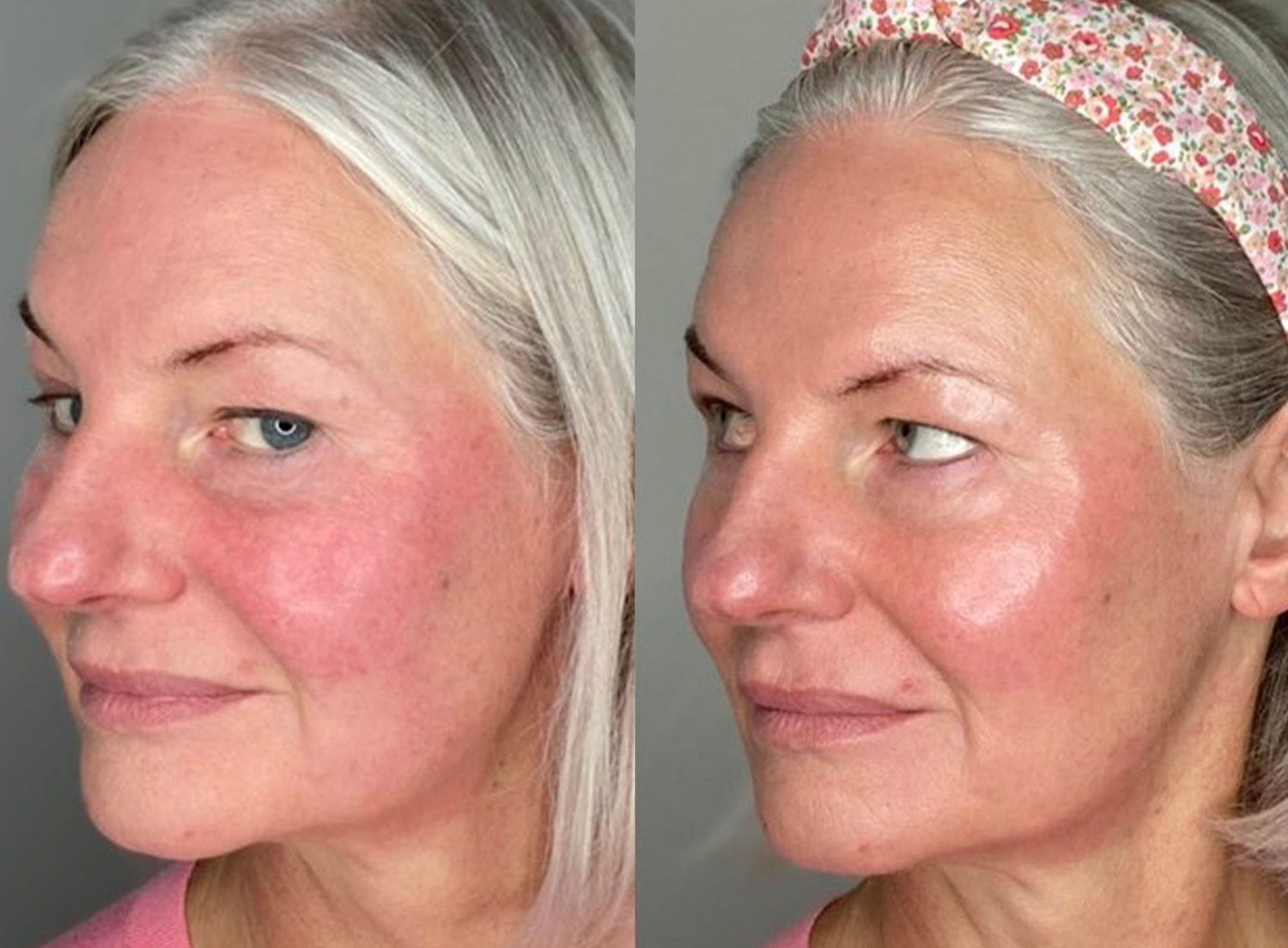 User stories
"Within a week of using the range on alternative days as recommended I saw a noticeable improvement to the redness and smoothness of my skin and this continued to improve over the following weeks."
WATCH THE VIDEO
More from this range
Get all 5 items in this range and Save 25%

Average review score: 4.72889 stars out of 5

Average review score: 4.82587 stars out of 5

Average review score: 4.73282 stars out of 5

Average review score: 4.25 stars out of 5

Average review score: 4.78571 stars out of 5